LG GUTTER CLEANING COMMERCIAL LTD
Professional Commercial Gutter Cleaning Covering Lincolnshire & Yorkshire
About us
Contact us
Commercial Gutter Cleaning Service Covering Lincolnshire & Yorkshire
Defective guttering can be the source of many sorts of damp problems in the structure of a building. If the guttering is not properly maintained the water can run down the outside wall or the dirt/debris can build up in the gutter; causing the gutter to clog up, eventually causing extensive damage to your building.
Our specially designed powerful wet/dry vacuum cleaner will vac clean and survey all types of commercial gutters removing the build up of moss , silt, leaves and weeds all from the safety of the ground using specially adapted lightweight telescopic poles.
Problem areas can be surveyed using our camera system ensuring that no blockage is left undetected.
Call us today on either 01724 601 416 or 07895 346 484 for more information.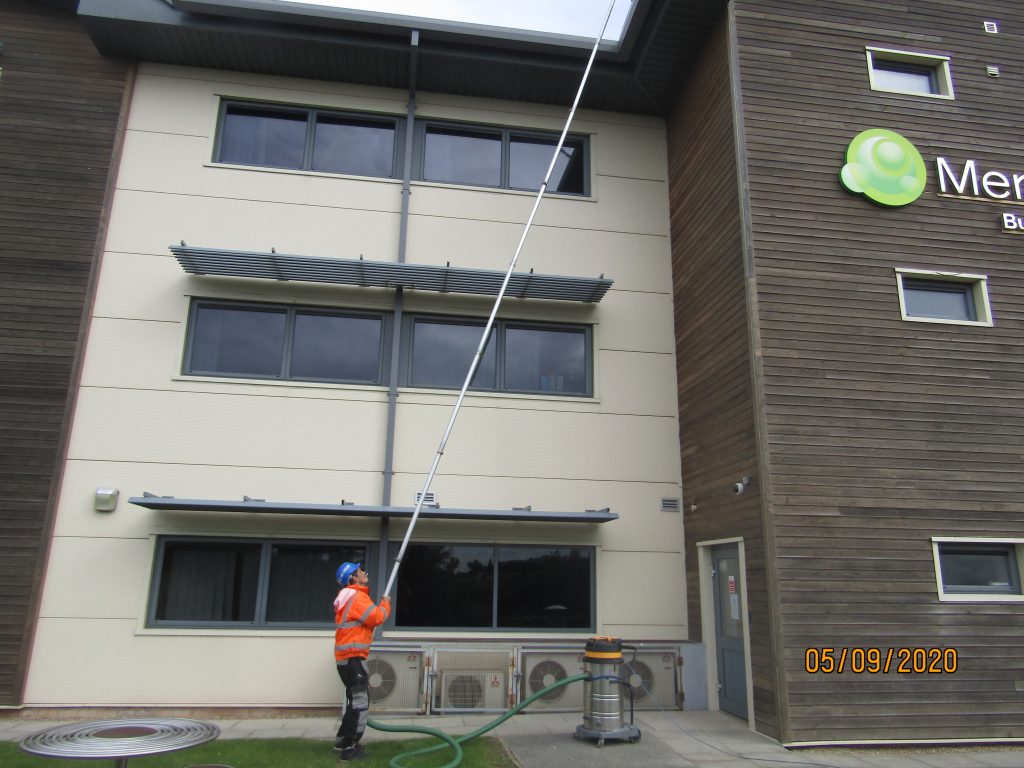 DOES YOUR BUSINESS NEEDS A HIGHLY SKILLED TEAM OF PROFESSIONAL GUTTER CLEANING EXPERTS?
FIVE STAR QUALITY
Every time you book a service with us, we'll send you experienced and qualified cleaning professionals, with high tech cleaning equipments. We're a cut above the best.
REASONABLE PRICING
We offer excellent packages and affordable rates that meet our customer's need. We don't believe in hidden charges!
RAPID RESPONSE, EXPERT ADVICE
Got a question? Don't keep it to yourself. Start a chat or call us to get a quick and simple answer.
FLEXIBLE APPROACH
Our attention to detail on each individual job ensures that our customer's satisfaction is always at the heart of what we do!

For a free no obligation quote